Whazamo! Bonus Track: Jeff Lemire
Submitted by Vepo Studios on July 6, 2009 - 9:38am
When Whazamo was getting ready to launch, one of the first artists to get back to us was Jeff Lemire, an amazing Toronto cartoonist best known for Essex County, a haunting graphic novel series about life on a small town Ontario farm. Now he's back with a whole slew of new projects, including The Nobody , an update on the Invisible Man, the trailer for which you can find here. Though we missed it during May, we knew we had to share it with you now—think of it as the Whazamo bonus track!
Name: Jeff Lemire
Hometown: Woodslee, Ontario
Website: http://jefflemire.blogspot.com/
Role: Cartoonist
Latest Work: The Collected Essex County (Top Shelf), The Nobody GN (DC/Vertigo) and Sweet Tooth a new monthly Vertigo series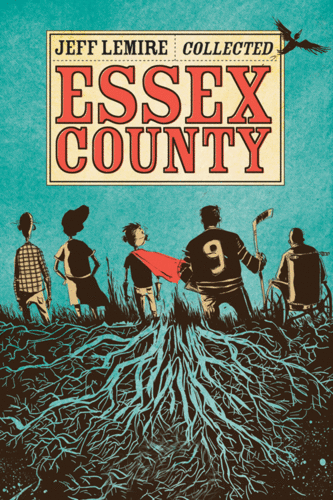 What's It About in a Nutshell:
Sweet Tooth is "Bambi meets Mad Max". A little boy born with deer like antlers and features, and a hulking drifter make their way across a post-apocalyptic America in search of a fabled safe-haven for human/animal hybrid children. It launches in September from Vertigo.
What first inspired you to create comics or graphic novels?
I have always drawn comics, since I was 5 years old. I have never known life without them. The medium is everything to me.
What for you makes a comic or graphic novel AWESOME!?
Great Art and Great stories working together to create something special, and unique to the strengths of the medium.
What subjects are you obsessed with?
Fathers and sons, loneliness, memory, hockey, childhood imagination, family.
If you weren't doing comics or graphic novels, what would you be doing?
Wishing I was doing comics.
What is your favourite Canadian graphic novel, or What's your favourite graphic novel of all time?
My favorite Canadian graphic Novel is Seth's Clyde Fans. My favorite graphic novel of all time is Eddie Campbell's ALEC.
What are you working on now?
I'm on the 5th issue of Sweet Tooth and a new secret graphic novel for Top Shelf.
Related item from our archives